So in all of our articles and posts, we say 'we' a lot, but really, right now and for the immediate future, Secret Frequency is the project of Canadian Arts & Culture impresario Candace Shaw. You can learn more about her by visiting her website, candaceshaw.ca, or you can just read the bio below.  Whatever floats your boat.
Email
Contact Editor/Contributor/Prime Mover Candace Shaw at candace@secretfrequency.ca
Please do not add this email address to mailing lists.
Be warned: she's sometimes not great about replying to email.
Occasionally Asked Questions
Can I submit my music for review?
We don't really do reviews per se, but we do like hearing new music from all genres and recommending good stuff for people to check out, so go ahead and shoot us some links. Yes, we really do mean all genres. And if we like it we'll probably post about it eventually.  But we have a big backlog, and the thing we saw live yesterday that got us all excited is always going to trump the long list that we fall back on mostly when we're too busy to get out and see much.
For us, live music is music, and recorded music is what you listen to as a thin substitute.
Will you give me advice about — ?
If you want advice, well, we might be able to help you there.  Don't be shy. But we won't write your bio for you.
These ideas you're talking about in your 'Ideas' series – are you actually working on any of them?
Yes and no; a lot of them are long-cherished dreams or projects that have been on the back-burner so long that they may never make it past that stage.  One of the reasons that we're writing about them is to get them out into the world and see if they come to life – every time we post one, it seems like half a dozen people write in with resources, energy, or encouragement.  So yes, some of them we're working on, some of them are being worked on by other people, some are just a twinkle in our eyes.  If you think you can help, please get in contact with us.
Remember that the biggest barriers to any project moving forward are usually time and money, and money can often buy time.
Will you work on — with/for me?
If you want us to do anything for you, you'd better offer money or fun in exchange.
Preferably both, since we can't pay our rent in fun.
If there's no fun, there had better be a lot of money.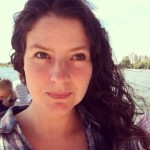 Candace Shaw – Editor, Contributor, Prime Mover
candace@secretfrequency.ca
Candace Shaw is an arts and culture professional, actor, writer, and host who lives and works in Canada.  Equally comfortable onstage or off, she is a thoughtful, engaging, and provocative cultural commentator and advocate for the arts and arts workers' rights.  She books live music for festivals, venues, and events. With a long history as a performer and producer, her passion for community, heritage, and history extends beyond her own personal experience and informs her intense curiosity about places and people.
Shaw currently lives in Cabbagetown in  Toronto, Ontario.