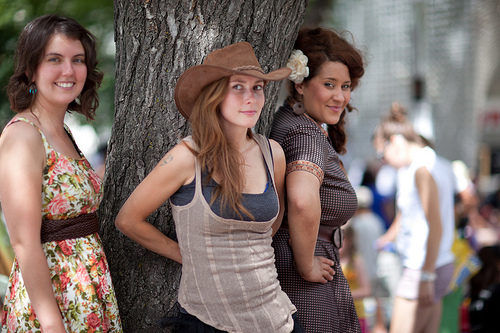 Listening to 2012 Festival Submissions: Part 3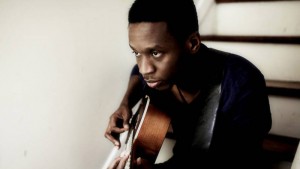 I get hundreds of submissions to the Peterborough Folk Festival every year, and this year I've decided to capture my favourites in a series of posts. You can read Part 1 here, and Part 2 here.
Here's a list of artists who I listened to who caught my positive attention for one reason or another; being included in this list doesn't mean I'm going to book them (tho I'm noting the ones that are shortlisted for PFF 2012), or even think they're right for our festival, but it does mean I think they're doing something right, whatever that's worth.
Kae Sun (Toronto?) [PFF Shortlist] – Gorgeous acoustic guitar, poppy rhythms, and a hip-hop groove as well as great vocals and a good sense of self totally hooked me.  I can really picture Kae Sun closing out the festival with everyone up on their feet.
Karim Saada (l'Assomption) [PFF 2012 Shortlist] – His choice of instruments is terrific, the styles of music (Algerian/North African) are fabulous, and the playing is stellar.  A great band for dancers and music nerds, which makes them a killer combo for a festival.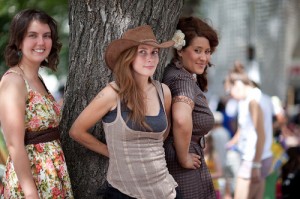 Sweet Alibi (Winnipeg) – [PFF Shortlist] What a wonderful thing to come upon this band after listening to submission after submission of top-40 wannabees! Vocal harmonies that will stop you in your tracks, and solid musicianship from three women who really seem to have their act together.
Graham Nichols (Etobicoke) – 'Blue of Noon' has a beautiful, spare arrangement, very focused on vocals, editing out every unnecessary sound – I'd love to hear him play this song in a good listening room like the Gordon Best.  The other tracks don't quite grab me like that one, and I get the impression that he's just starting out (get a website!). I think if he keeps on with the pared-down, focused sound (and gets a website!), he's on the right track.
The Boxcar Boys (Toronto) – [PFF Shortlist] My sister Cassie's love for the clarinet has always influenced me, and seeing these guys play at 3am in a hotel hallway at the OCFF conference was a delight that stuck with me.  Definitely good enough to punch a hole in my half-baked theory that music without vocals is kind-of boring.
Good for Grapes (Vancouver) – I feel like this band is built for the main stage, the kind of music that will have those low-chair festival types tapping their toes while the dancers will be up on their feet.  They're fairly new, but they've done a lot in a short time, and they've got a full year ahead that I'm sure will lead to more. Maybe they'll even get their own website!
Kayla Luky (Winipeg) – A great voice, a good sense of rhythm, and songcraft that manages to make even sad songs singalongs, Kayla's got a lot of talent and she's working it. Reading her recent blog post about her life over the past seven months really made me feel for her, too!
They Call Me Rico (Montreal) – I like a big, loose Blues sound with a driving beat, and it's rare to hear that from a one-man-act.
Abigail Lapell (Toronto) – What a voice, and what a great sense for how to use it. I feel like she could really find a home on the festival circuit; her music has an appeal that can cross generational divides.
If you're interested in a booker and Artistic Director's perspective, I have a page of Resources for Musicians which contains a lot of info about approaching bookers and promoters, and in particular, I wrote an article called 10 things I want musicians to know, which does what it says on the tin.