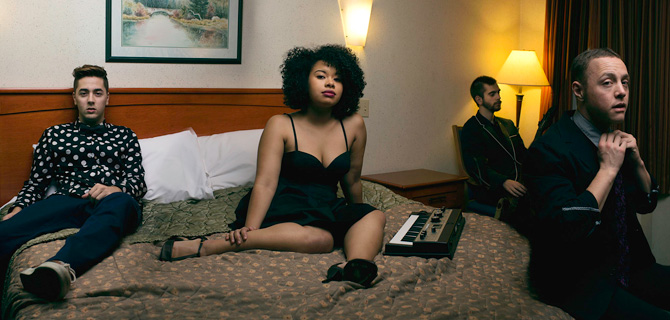 Artist Spotlight: Unbuttoned
Saturday was a beautiful day in Ol'Toronto, and I'd spent most of the afternoon in Riverside, catching an historical tour of the neighbourhood. ((Local history and old architecture are some of my favourite things.)) I decided to grab some Thai take-out on the way home, and explore some areas of town I hadn't been through yet, and I meandered along, across the Don River Valley and into Regent Park.  I'm endlessly curious about anything that looks like a free festival, so when I saw tents selling food and jewelry, I ducked down that street to check it out.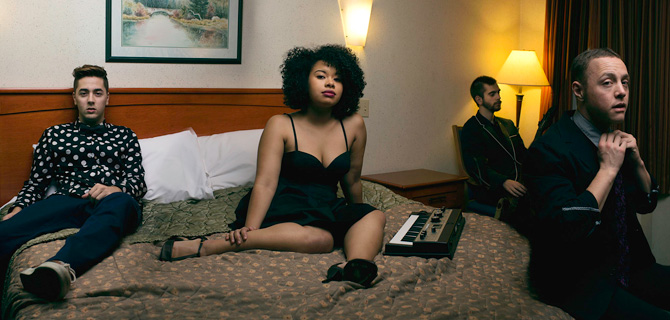 I got a very friendly greeting at all of the booths I stopped at, and asked what the event was; it turns out it's Regent Park's Annual Block Party, with vendors, food booths, ((Mango Kulfi for $0.50, and the best Jerk Chicken with Rice and Beans that I've had in a long time.)) and performances all day. It's a great mix of neighbourhood talent, with dancers, a fashion show, and lots of music. My timing was impeccable, because about just as I settled in to watch, Unbuttoned came on stage.
There was a palpable excitement in the crowd that had gathered, and the moment that Unbuttoned began, I knew that it was more than just a neighbourhood buzz for some hometown kids.  The band's stage presence belies their relative inexperience; though they've only been together for a few years, they've got the poise of seasoned performers.  Confident and focused, they played to a sunny alleyway on a makeshift stage with maybe 200 people with as much energy and joy as though we were a sold out room of five thousand. ((Not to knock the event, btw – the presentation was professional, with great hosts, really good sound, and a welcoming atmosphere, but it's still a small event in a space that wasn't really designed for events.))
With vocals shared by Casey MQ and Kamilah Apong, they've got a terrific interplay of male and female voices which each bring a unique and contrasting flavour to the music.  I feel like contrast is the defining feature of their arrangements; sometimes it stands solidly on a pop footing, and then pulls in some terrific non-pop element out of nowhere that shouldn't work, but somehow still does.  It's delightful and surprising, and masterfully done.
I'm a big fan of bands that look like they're having a great time on stage, ((Because dudes, you're living the dream.  If it's not fun, live a different dream.)) and I love the friendship between the two lead vocalists.  You can tell that they love performing together, and that they are pushing each other to new heights.  It's a pretty wonderful thing to see a positive collaborative relationship in action; from an audience perspective, it's completely inspiring.
They're playing at Ryerson's Lake Devo on August 30 ((2013! Right downtown! I won't be there, because I'll be on my way to Shelter Valley Folk Festival.)), so check it out if you're in Toronto; you can also listen to their most recent album over here and buy it, too!
Seriously, tho – go see the live show.  It's so good.
http://youtu.be/pP5pDIBrus0?t=20s