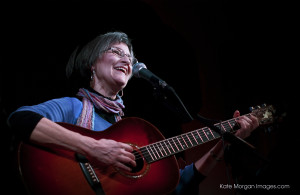 2016 Canadian Festival Report Card
For the past twenty years, the music industry has seen its stages dominated by men in most genres and scenes.  With the exceptions of the occasional women-focused festivals, like Lilith Fair, women have tended to see very little representation on stages, and nowhere is that more noticeable than at a festival, where sometimes hours can pass before a woman, a racialized person, or a member of the LGBTQ community walks on stage as a member of a band.
With that in mind, we've been tallying up the numbers, and are presenting them below.
This list is presented in the spirit of information-sharing – often, bookers and Artistic Directors don't realize how off-balance their lineup.  The numbers below reflect a serious and positive change in the numbers of women-fronted bands on festival stages – over the past three years, numbers have definitely increased.
We are calling on all music bookers, regardless of venue, format, or genre, to book 50% women-fronted bands in 2017, and a strong percentage of racialized people, LGBTQ people, and non-binary people. We know that the music scene in Canada has more than enough talented and skilled artists for this to be an achievable goal.
At the moment, this list features only festivals who are members of Folk Music Ontario (according to their websiteat the time of this research), a provincial organization with more than 20 festival members. This is not an attempt to single out a particular scene, but is a simple snapshot of where the numbers sit in an easily-identifiable group of festivals.
If you'd like to anonymously submit the numbers for a festival which doesn't appear on this list, please fill out the form here and we'll include them in an update.
Methodology
Because side-players often change and the lineup of a band is not always consistent or dependable, we've chosen to count women-fronted bands.
For the purposes of this research, CWWIM defined "Women-led acts" as any act appearing at a festival which was:
 a solo female performer
a duo with at least one woman
a larger group in which a woman or women played a significant role (more than a backup singer or side player)
If it was clear an act did not meet these criteria, it was classed as "non-women-led"; if it was impossible to determine, it was classed "unknown"
At this time, we do not feel like any member of our team is qualified to accurately assess the numbers of racialized people or non-gender-binary people appearing on stages at festivals, but we note that we believe these numbers to be lower than the numbers of women-fronted bands, and believe that there exists more than enough talented artists in both groups to see higher numbers on stages in Canada.
2016 Festival Grades
A    45% – 50% (7 festivals)
Summerfolk Music & Crafts Festival   54%
Kingsville Folk Music Festival    50%
Live from the Rock Festival     50%
Home County Music and Art Festival    49%
Trout Forest Music Festival    48%
Shelter Valley Folk Festival     47%
River & Sky Music Festival   45%
B    35% – 44% (3 festivals)
Blue Skies    38%
Hillside   36%
C    25% – 34% (7 festivals)
Northern Lights Festival Boreal   34%
TD Sunfest    33%
Winterfolk Blues and Roots Festival   33%
Peterborough Folk Festival     26%
Bluesfest     25%
CityFolk    20%
No Grade (6 festivals)
Eaglewood Folk Festival – no festival in 2016
Festival du Loup – 2016 lineup not posted at time of research
Haliburton County Folk Society Winter Folk Camp – 2016 lineup not posted at time of research
Fergus Scottish Festival & Highland Games – difficult to determine
Harbourfront Centre Festivals – Large number of festivals makes it difficult to determine