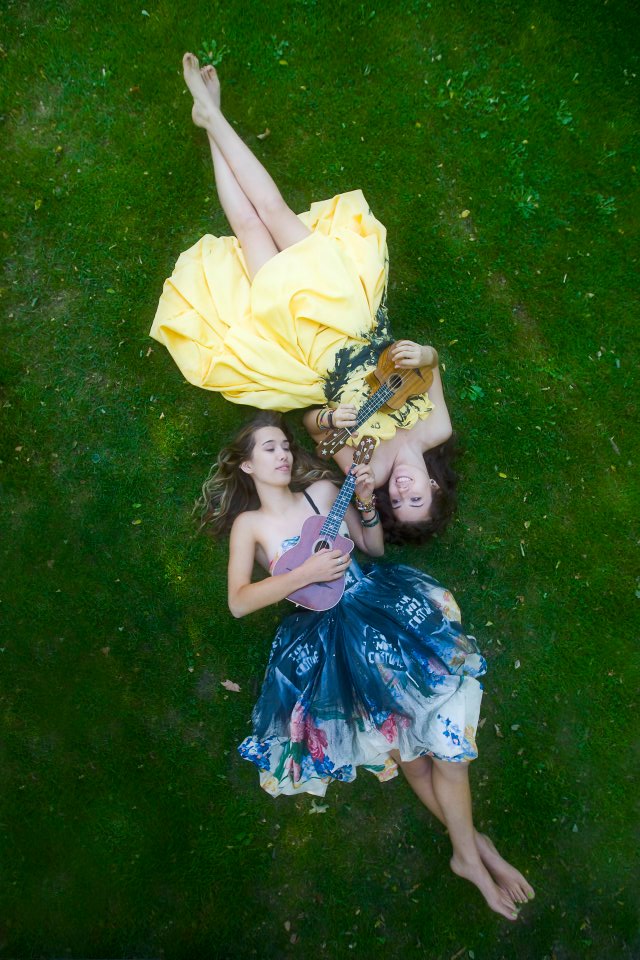 Listening to 2012 Festival Submissions: Part 2
I get hundreds of submissions to the Peterborough Folk Festival every year, and this year I've decided to capture my favourites in a series of posts. You can read Part 1 here.
Here's a list of artists who I listened to who caught my positive attention for one reason or another; being included in this list doesn't mean I'm going to book them (tho I'm noting the ones that are shortlisted for PFF 2012), or even think they're right for our festival, but it does mean I think they're doing something right, whatever that's worth.
Vandana Vishwas (Missisauga) – I can imagine lying back in the grass on a sunny August day while this music washes over me, and while I feel like it's a bit too mellow for our festival, it is totally lush and lovely.
The Belle Game (Vancouver) – I feel like their sound is a bit ubiquitous right now, but they do it very well, so that's not really a bad thing.
The Pining (Toronto) – Holy lead vocals! That voice is haunting and a bit threatening, and I really like how they use it. Regardless of how good they are, when I see their name, I always read it as 'The Pinning,' and for some reason that always cracks me up.  Terrific website.
Kevin Myles Wilson (Toronto) – He's an odd mix of almost radio-friendly country-folk and the sparse, broken-hearted singer-songwriter tradition that I love, and he pulls it off remarkably.  But no website?! You're killing me, dude.
Dinner Belles (Hamilton) – I seem to have hit a run of country-folk here, but I can't deny that this is exactly the sort of band I'd like to be listening to while drinking in a small venue.
Three Little Birds (Ottawa) – A trio with pretty harmonies, interesting lyrics, and a nice poppy feel.  They make it look easy to take serious subjects and make catchy, singalong songs out of them without sounding preachy, which is a miracle in itself.
Fanfarniente della Strada (Quebec City) – Even stronger than my almost-unnatural love of banjos is my love for big, bouncy, Eastern-European style bands with lots of brass and loose rhythms and skirling woodwinds.  When done well, as it is with these guys, it will never fail to appeal to me.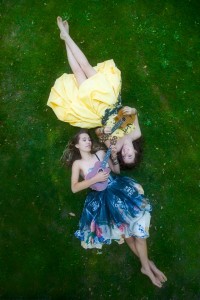 Dawn and Marra (Dundas) – Am I just a massive sucker for harmonies? Maybe.  But these women are young, and while I'm not endorsing everything they're trying on right at the moment, I think they've got the potential to blend experience with talent and end up with something magical.
Don Amero (Winnipeg) – The first time I heard Don was years ago at the OCFF conference's 'Hey Big Ears' session; I commented that there was too much reverb on his vocals, and that I wanted to be closer to the voice, and he piped up from a few seats away that I could get closer if I wanted.  Since then, he's done really well, and gotten really polished, and his website is gorgeous!
Triple Gangers (Toronto) – I kind-of wanted to hate this, initially, but as much as it is hyper-self-aware and sort-of smug, I can't hate it. I can't quite love it, either. But I think I like it. Good enough, yeah?
Coole & Downes (Toronto) – Clawhammer banjo and spot-on vocals. Pretty much made for a sunny afternoon stage, and pretty much made for me.
Jenn Rawling and Basho Parks (Portland, Oregon) – I like the spareness of some of the recordings, and the vocals, and the use of horns.  There's a wistful sweetness about them that really appeals to me, and seems tailor-made for a sit-down, listening festival. Again, no website?!